Our
Products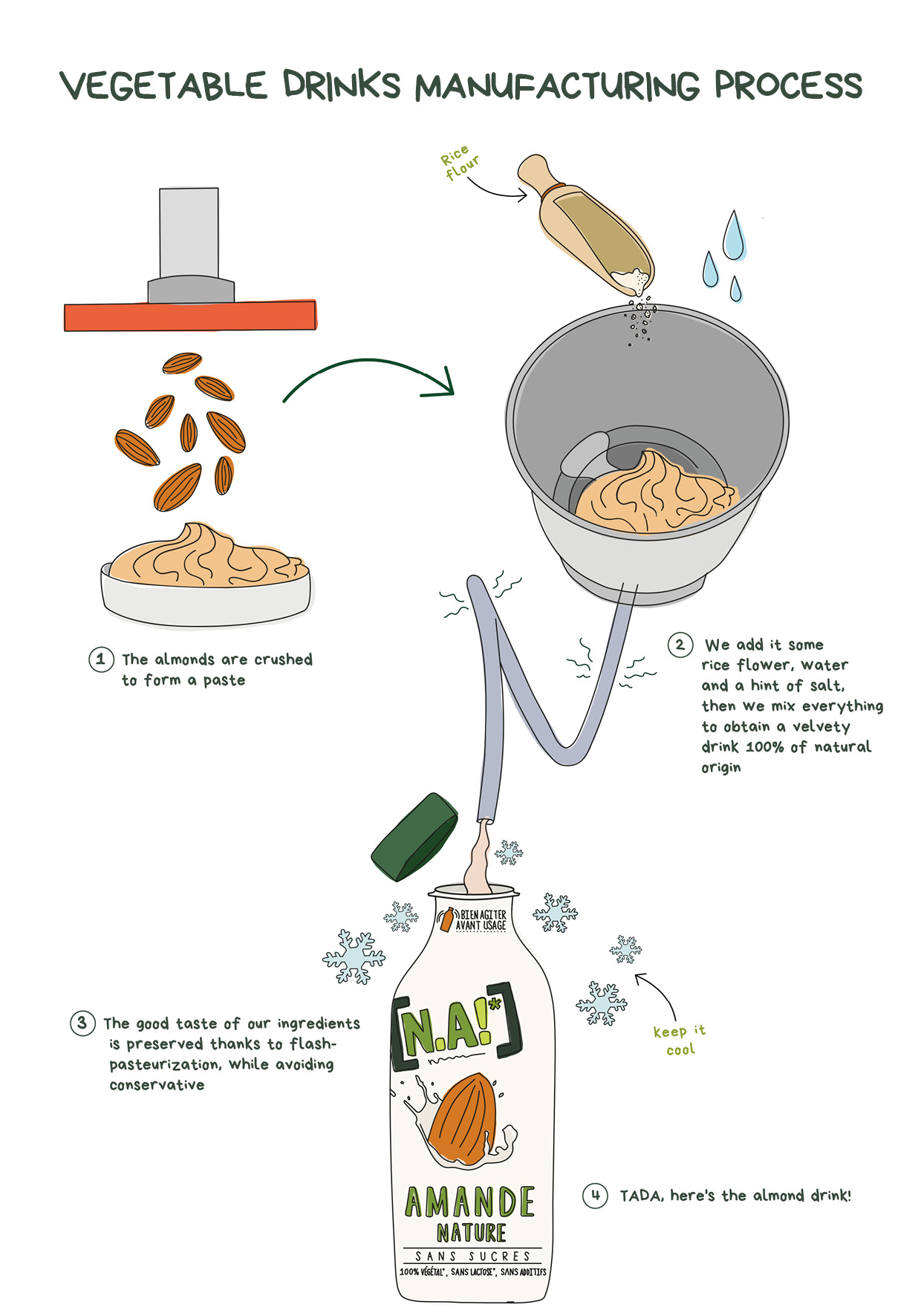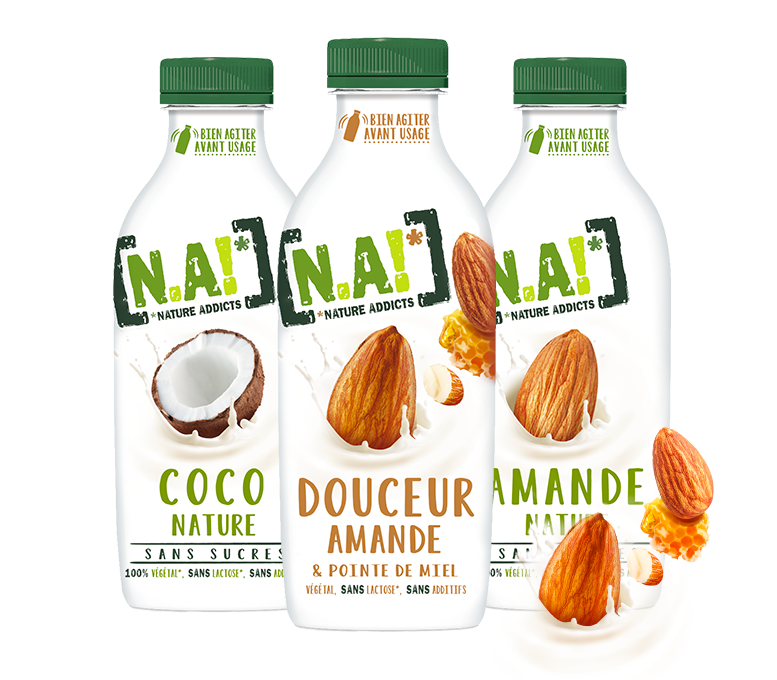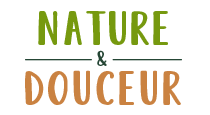 Reinvent your everyday life starting from the morning with [N.A!]. Because we are convinced that naturality can rhyme with greed, we concocted a unique range of plant-based milks, to be found in the fresh drink department!

Choose the variety which looks like you:
Find a pure greed in our Natural range with our coconut drink and almond drink without sugars.  
Find a delicious recipe in our Sweetness range  with our almond drink with a point of honey !
Our bottles are 100% recyclable, so think about it !
Our range of  fresh products freshly is not available on the online shop.
No preservatives
No additives
Lactose-free