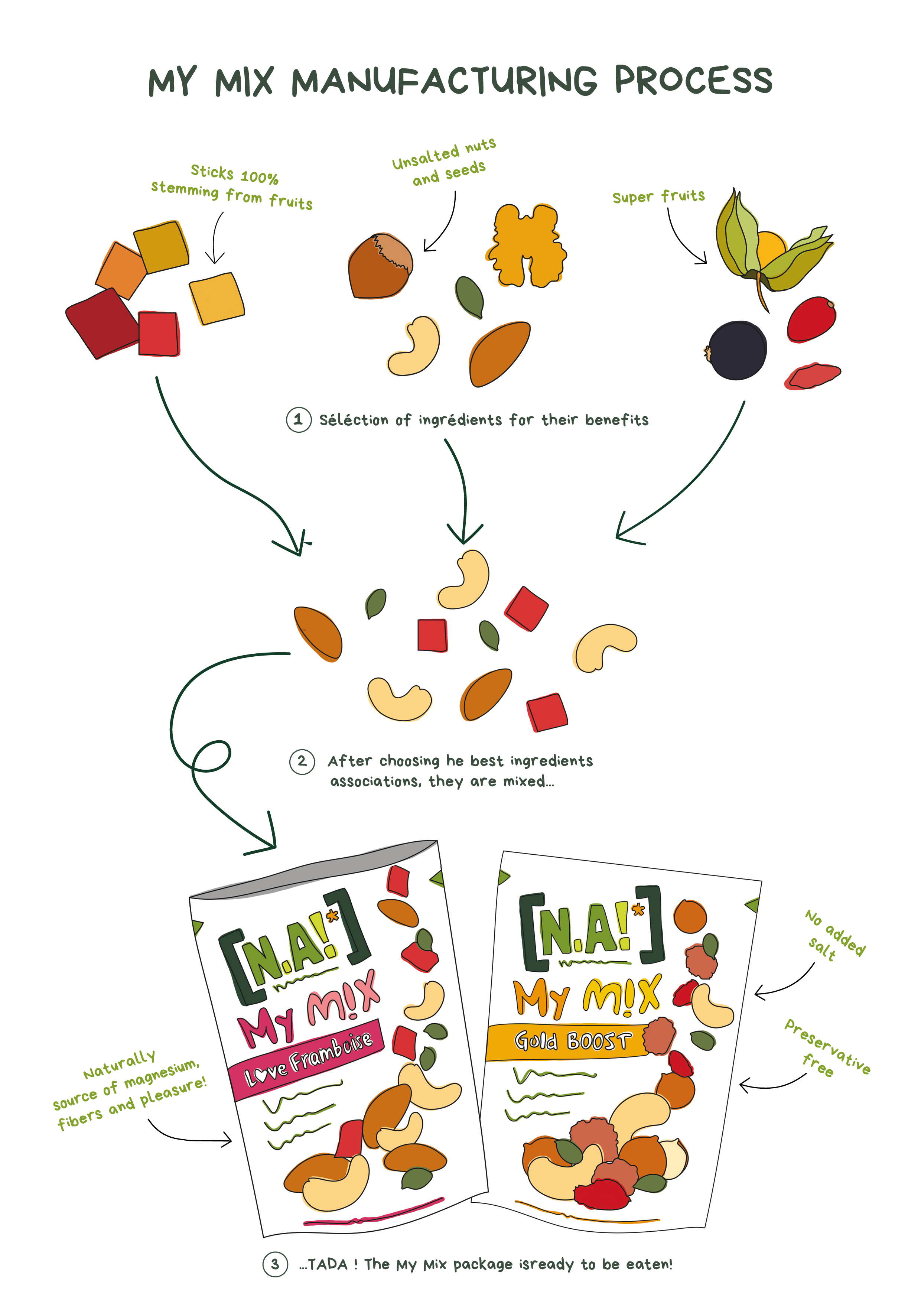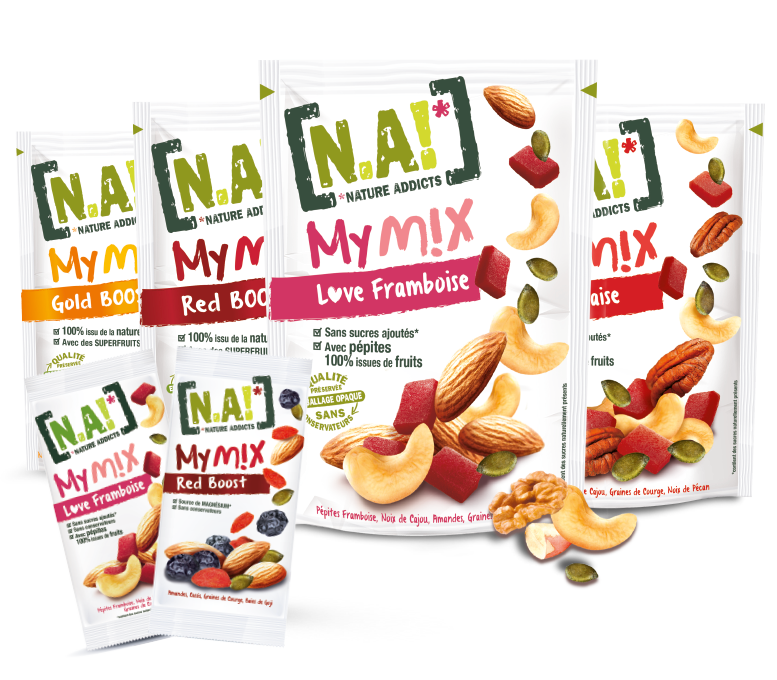 We've re-invented the Trial Mix, and boy does it taste good. Our famous Fruit Sticks, Superfruits, Nuts and Seeds have been combined to create a delicious snack perfect for any occasion.
There are two ranges to choose from, the Love range is a perfect mixture of fruit Sticks, nuts and seeds to create a taste and sensation , whilst our Boost Range contains Superfruits, nuts and Seeds perfect for when you need an uplift of energy !
And two size options. The 40g grab and go packets for when you need an afternoon pick me up, you've finished at the gym or or you fancy a little bit of portion control. The 130g pouch is the perfect size for sharing (or not) and having at home for when you're feeling peckish.
Have you seen the recipes we've created using MyMix ? Use it to pimp your porridge, shake up your smoothie bowl or to glam up your granola !
No added sugars (naturally present in the fruits)
No preservatives
No added sweeteners
A little touch of craziness !